Classic apple pie sure to warm you up on a chilly fall night, or any time of day.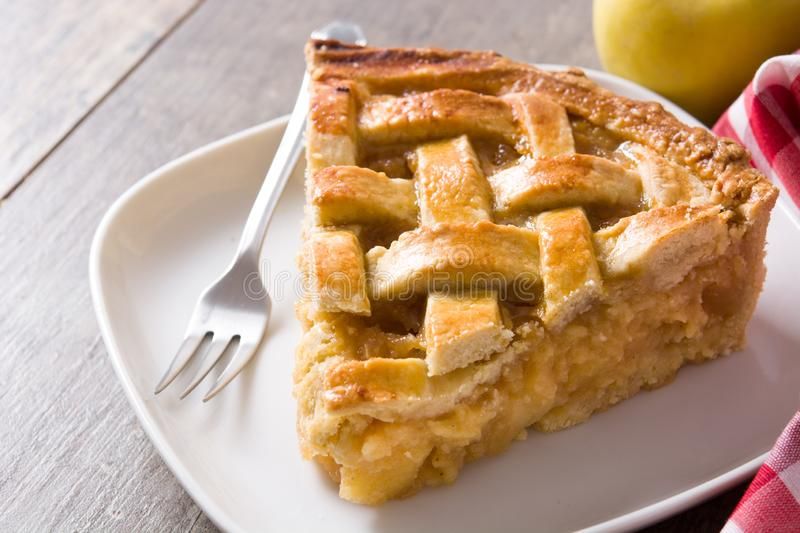 | | |
| --- | --- |
| Ingredients: | |
| 1 pastry for a 9 inch double crust pie | 1/2 cup salted butter |
| 3 tablespoons all-purpose flour | 1/4 cup water |
| 1/2 cup white sugar | 1/2 cup packed brown sugar |
| 8 Granny Smith apples peeled, cored, and sliced | |
Instructions:
Heat oven to 350°F
Preheat oven to 425°F
Melt butter in a saucepan. Stir in flour to form a paste.
Add water, white sugar and brown sugar, and bring to a boil. Reduce temperature and let simmer.
Place the bottom crust in your pan. Fill with apples, mounded slightly. Cover with a lattice work crust.
Gently pour the sugar and butter liquid over the crust.
Bake 15 minutes in the preheated oven. Reduce the temperature to 350°F (175°C)
Bake for 35-45 more minutes until apples are soft.
Serve.
Lattice Pie Top Instructions (Optional):
Prepare the pie dough (you need about 3 inches beyond the diameter of your pie dish.)
Cut dough into even strips.
Fill the pie, and then lay down the strips.
Start weaving the cross strips. Place one strip of dough perpendicular to the parallel strips. Then unfold the strips over the perpendicular strips.
Fold and weave parallel strips. Continue until finished.
Trim the dough and crimp edges.
Bake pie as instructed above.